We've been fulfilling online orders and from 15th June we're re-opening our three shops to the public and from 22nd June we're re-opening our click & collect service.
We'd like to say a huge thank you to all our customers for your loyalty and understanding during these challenging times.
We all have to live with the negative effects of the Covid-19 situation and what the British government is telling us to do. Let's co-operate, be patient and try to mitigate these effects. Being a small independent shop, the Covid-19 situation is a great threat to our survival as a business — countless retail shops and high street businesses have sadly closed in the last couple of months — we therefore want to let you know how extremely grateful we are for your loyalty and support during these challenging times.
We're working hard to continue to bring you the best products at the best prices — with friendly helpful advice from our expert staff who are all passionate about the outdoors. Obviously during this time we have to do what is ethical and right when it comes to protecting our customers and staff and we must work within the government regulations.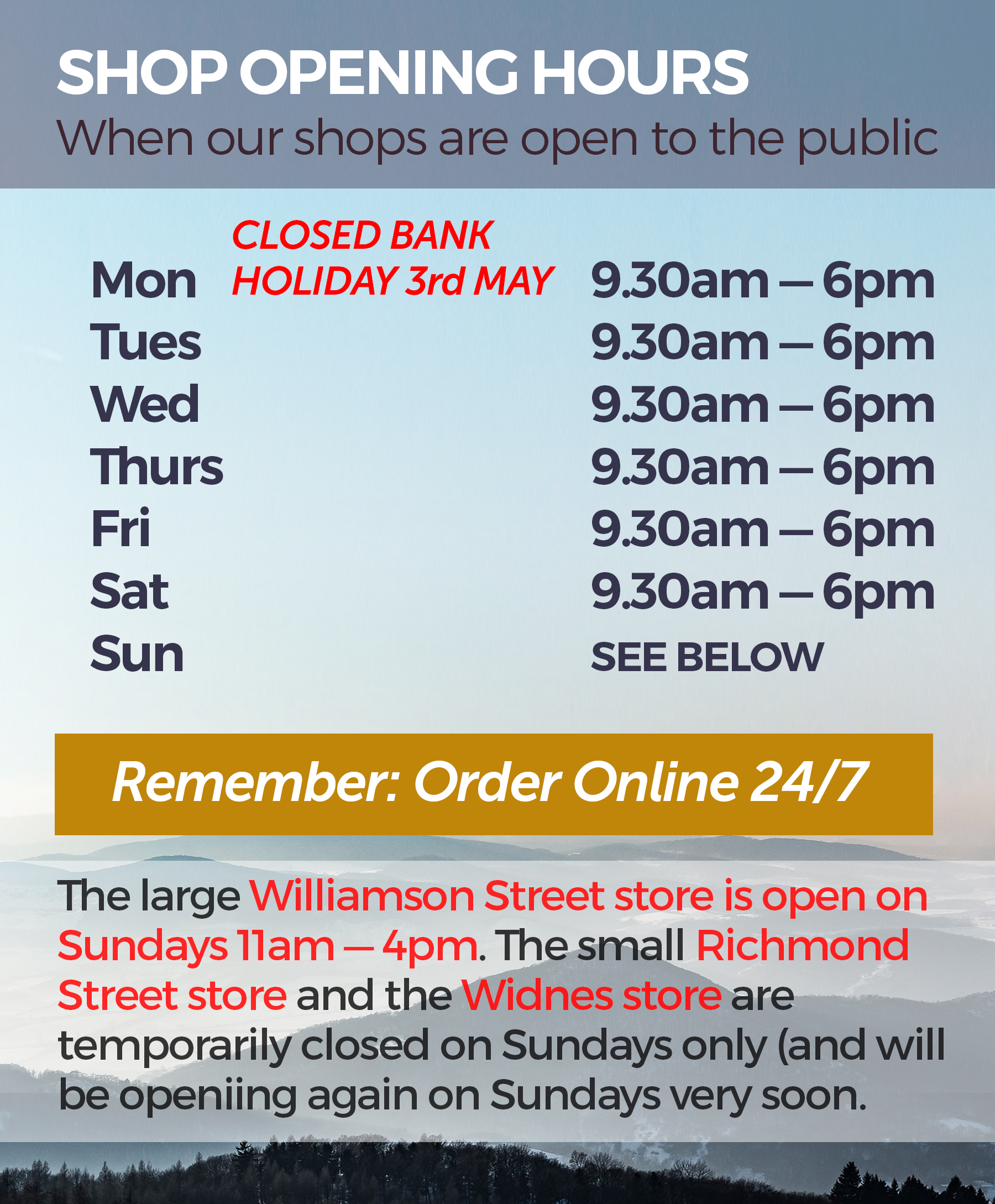 We will be taking some practical steps to welcome our customers back into our stores. This includes new store processes and policies, adjusting our in-store layouts to maintain social distancing, reviewing the number of customers in-store at any one time, and providing appropriate hygiene measures including face coverings and gloves for our store staff. When planning your visit, we ask that you please follow our new guidelines, put in place for the protection of customers and staff.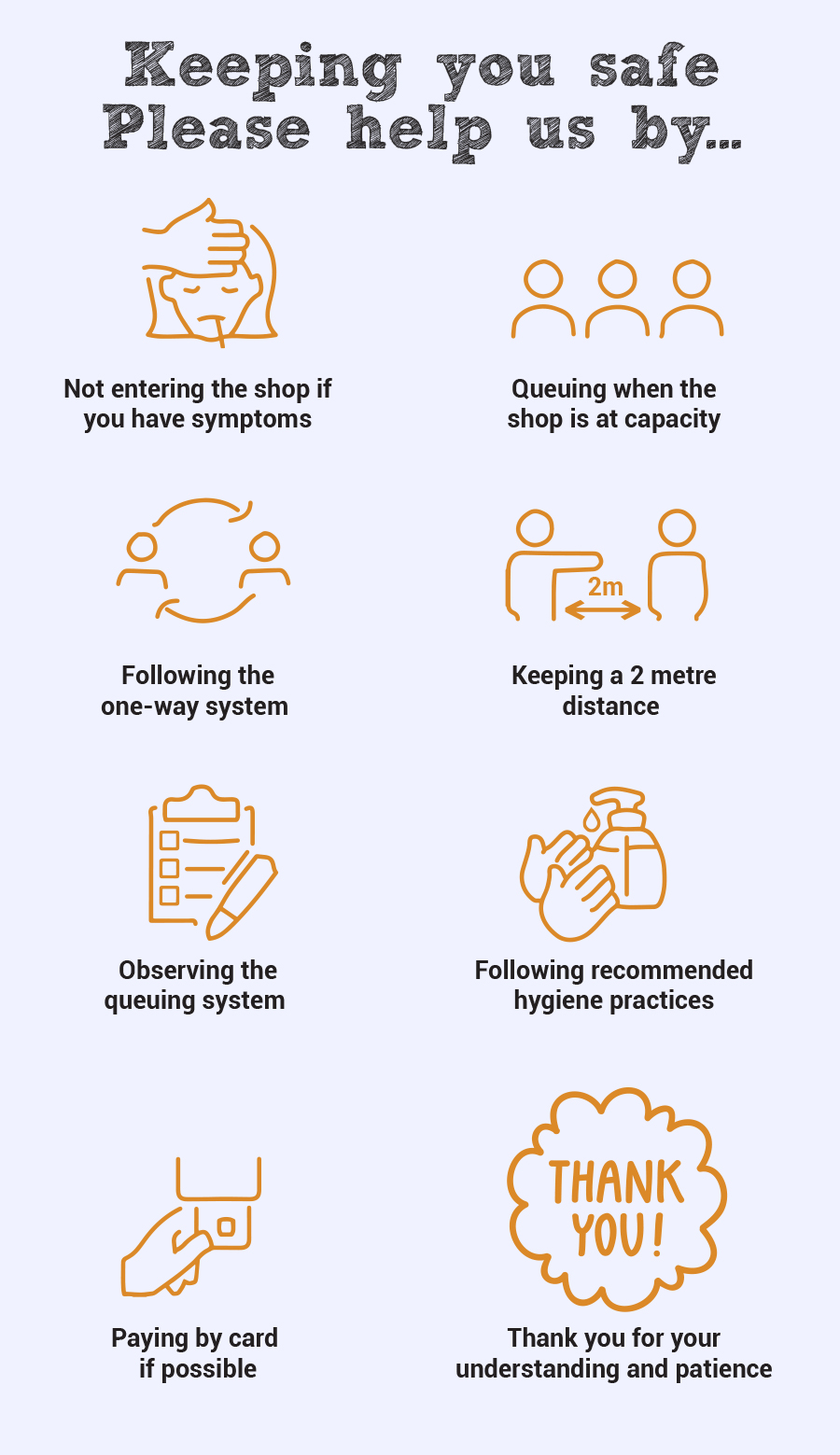 Adapt and survive, together...
The current COVID-19 crisis is having its effects on us all, both privately and professionally. In this phase of economic decline, it also gives us the opportunity to think and we just wanted to say "Thank you".
Thank you to our customers for your loyalty and trust. Providing feedback to us to improve our services so that we can meet and exceed your expectations.
Thank you to our employees for your tireless efforts, passion and loyalty to achieve our goals every day, so that we continue to be the professional, friendly, expert store that our customers appreciate.
Thank you to our suppliers and partners, who work with us every day to achieve the best we can as a team. This is what makes us unique — we know that our requirements and expectations are not easy to meet, but you always do your best to meet our needs professionally.
And last but not least, thanks to all the wonderful people who are currently risking their lives to save others. Caring for sick and vulnerable people, to ensure their protection and security, in order to maintain our society and survival in these troublesome times. During these extremely challenging times, we will remain true to our core values and ethos and will not seek to capitalise on short-term needs or cross ethical boundaries.
We remain confident that better times lie in the future and there will be many success stories we will share with you. As a small independent retailer we are proud to be a part of your life and passion for the outdoors and we look forward to a future together. This time should not discourage us but rather encourage us to be there for each other in future where we can be united and confident.