Get Customer Rewards!
Our free-to-join customer loyalty scheme! Thank you for supporting a local, independent family business
Earn customer rewards with every purchase you make — in-store or online.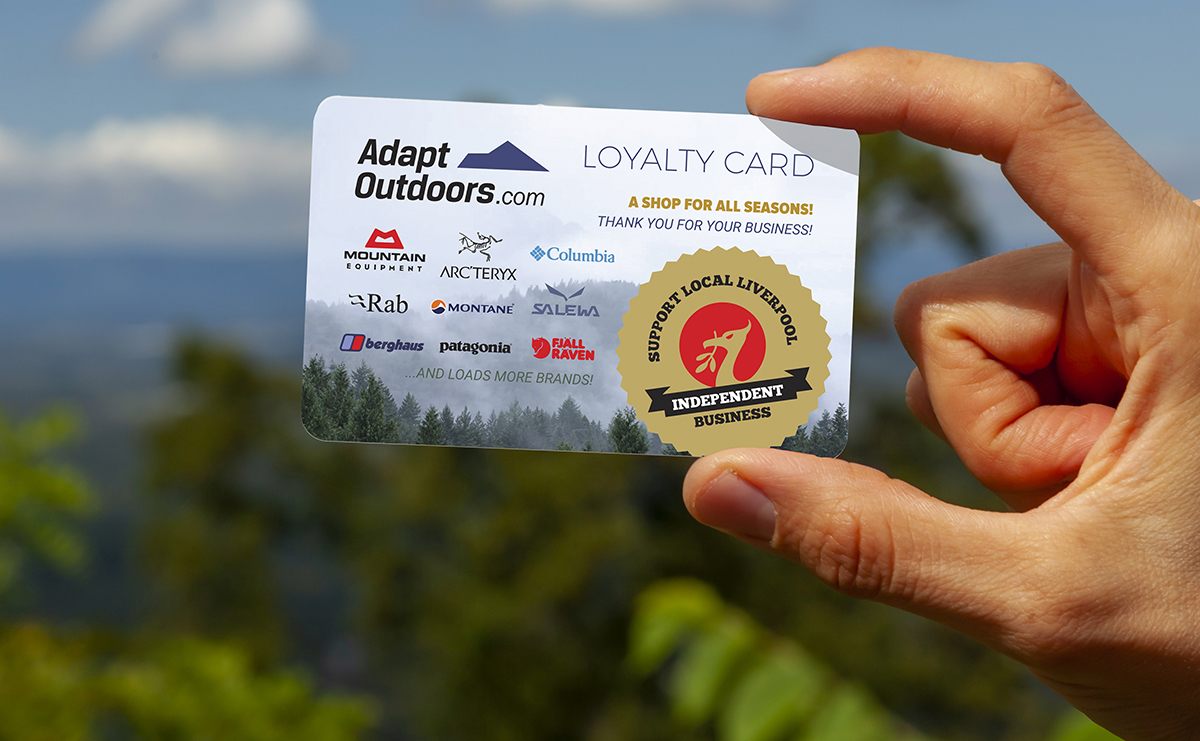 This guarantees all your future purchases will be even better value!
Save up your rewards for something special or use them during each visit — the choice is yours!
;
How do I join?
It's simple! If you shop in person at any of our stores...
You'll get a handy card which you can show at the till;
This brings up your existing reward points;
Any purchase you make will earn you more reward points!
For online customers, you don't even have to think about it...
Shop with us today and the email address you provide during checkout will be used to activate your Customer Rewards profile.
Just use the same email address consistently — so that we always recognise that it's you, and you'll continue to earn your reward points! It's that simple!
I've only shopped in-store. Can I use my rewards online?
Absolutely. Just ask a member of staff to set up your Customer Rewards account tied to your email address.
From here on, for any purchases online, be sure to use the same email address.
Our website will display your Customer Rewards balance during checkout.
Am I already earning Customer Rewards?
Possibly. Customer Rewards is associated with the email address provided to us when creating a Customer Profile.
So, if you've shopped with us before, either in-store or online, and provided an email address to us, then your Customer Rewards profile may already be active and you could have already earned rewards to use with a purchase today!
I've only shopped online. Can I use my rewards in-store?
Absolutely. Customer Rewards is associated with the email address provided to us when creating a Customer Profile online.
So, when you visit us in-store, be sure to let us know that you are already a customer. We can then link your purchase with your Customer Profile, ensuring your Customer Rewards balance will be available to use.
Customer Reviews
Brilliant independent outdoor pursuits shop. Very knowledgable staff who offer great advice on walking kit. Nice to talk to someone who actually knows and has a passion for what there actually selling.
I used the online store during lockdown and not only got the best price I could find in the UK or EU but had it delivered free of charge a couple of days later. Great service!
Ian Pilkington
Google Review
Absolutely fantastic customer service, ordered online lost returns label and still able to exchange in store. All staff we dealt with were amazing, from the fella on the door, the guy on the phone to the ladies that dealt with us at the till. Will be returning and recommending!
sarah scregg
Google Review
Really love this local outdoor store, proper knowledge, proper kit, friendly and well worth your time.
Matt Thomas
Google Review
Doing a great job. Very friendly and helpful staff. Felt like one of the family, for a Londoner, pretty good. Take care of my little girl 💕 See you soon. Deffo!
Lovely staff, very friendly and good stock felt very looked after when I bought a shirt from them 10/10
Terry Maughan
Google Review
Staff very helpful really go out their way .nothing is too much for them.
Alison Johnston
Google Review
Looking for camping stuff to take to Malaysia, extremely helpful friendly staff, very knowledgable and not pushing unnecessary products on you . Will be our first stop for any outdoor goods in future.
Gaynor McDowell
Google Review
Great shop and service, i have been going here for years.
Karl Dentith
Google Review
Awesome lil camping shop. Staff are mega helpful and their prices on some stuff are much cheaper than all the other shops in town! Top marks!
Niraj Gohel
Google Review
An Alladins cave of outdoor kit... Good quality.... Good helpful staff... 2 floors....What's not to like?
Outstanding customer service! Will be back. Thanks Lads.
Thomas Niccol
Google Review